At one time, security metal detectors were mainly seen just in airports. However, in modern society, many walk through detector are used in a number of locations for security purposes. This product has a high detecting system, thus it enables instant checking of any individual at almost all public premises, such as concerts, schools, police stations, concerts, embassies, conferences, sporting events, exhibition centres, entertainment outlets, corporate work place security and for private and public buildings.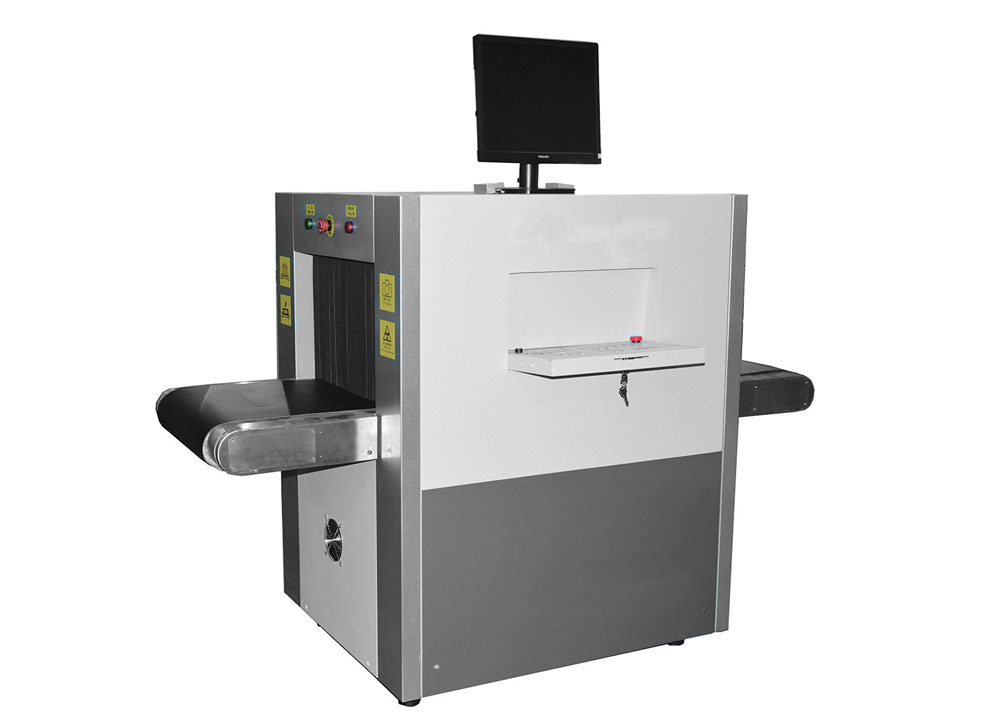 X-RAY BAGGAGE SCANNER MACHINE
System Function: TIP (Threat Image Projection), High density alarm, Date / time display, baggage counter, user management, system timing, ray beam timing, fault self diagnosis, image storage and search; self-maintenance and diagnosis, bi-directional scanning, operator training.
– Compact Design
– High density alarm
– Cost Effective
– Extremely High Resolution
– Multi-language support
– Dual-energy material discrimination
– Assist to detect drug and explosive powder
– Powerful X-ray source imaging performance and penetration
CENTRY GUARD WALKTHROUGH METAL DETECTORS
Locating and identifying concealed weapons is easier than ever, thanks to CENTRY GUARD walkthrough metal detectors.
CENTRY GUARD offers top quality microprocessor-based walkthrough metal detector that provide superior metal detections and discrimination. It features a Digital Signal Processor (DSP) that eliminates or suppresses electrical interference automatically associated with communications equipment, video monitors and x-ray devices, helping to reduce the likehood of nuisance alarms and ultimately enhancing traffic throughput.
Features:
The CENTRY GUARD walkthrough metal detectors are highly portable and can be operated by battery packs or remote consoles as needed.
7-inch HDMI LCD touch screen, easy to operate and understand.
Program self-diagnostic.
Adjust the sound arbitrarily.
Touch pad controls.
Record the passengers and alarm numbers.
Harmless to human body.
Locate targets on the right, left or in the center of the body.
Uniform Head-to-toe detection field.
Touch pad controls.
High sensitivity.
Multi detection zones.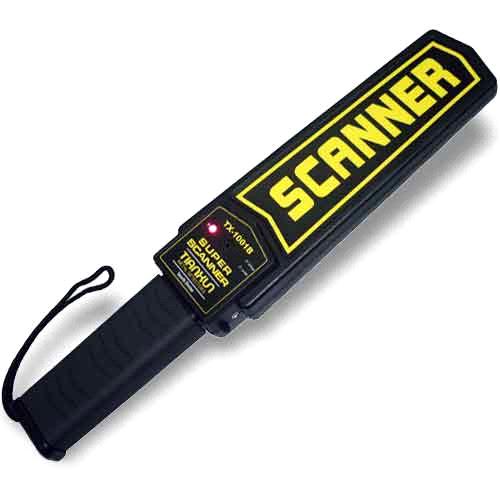 HANDHELD METAL DETECTORS
In addition, we also offer lightweight hand-held metal detectors which can be used in conjunction with CENTRY GUARD walkthrough metal detectors or separately.
Hand-held metal detectors are an essential part of the physical security screening process. They are the most convenient and cost effective way of checking individuals at different facilities, such as clubs, airports, sporting events, courtrooms and schools.
Our unique angled design enables you to scan an individual, while keeping your hand away from their body.
Features:
Detects all metals, both non-ferrous and ferrous.
Visual and audible alarm indication.
Rugged Construction.
Ultimate sensitivity.
Self-calibrating.
Light and vibration handoff switch.
The circular opening helps in pinpointing metal objects.
Superior low-power consumption function.
Color LED indication.
Adjustable sensitivity knob and wrist strap.
Comfortable handle for easy grip and control.
UNDER VEHICLES INSPECTION MIRROR
Under vehicles mirror are an excellent tool for viewing undersides of vehicles, industrial machinery and equipment or generally any hard to see areas. Because of its portability and functionality, under vehicle mirrors are not only limited for security checkpoint but also usage in variety of different industrial such as automobile, hospital and others.
Features:
31 cm mirror with board vision.
Drag easily as it come with three universal wheels in the bottom of inspection mirror.
12 cm height of low surface design that is easy to extend.
Grip : T-type retractable rod, turning 170 degree around the joints designed.
Equipped with portable bag, it can be dismantled and store conveniently when not in use.
LED Light source.